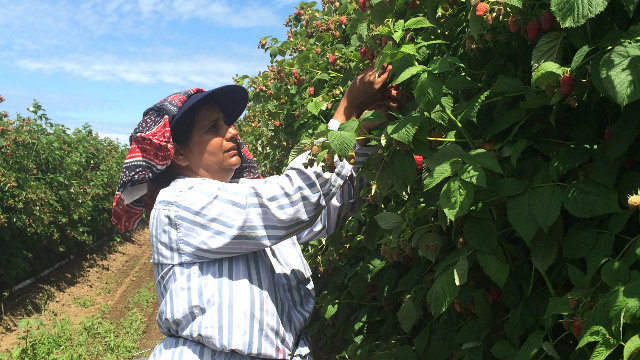 Growers
The Raspberry Industry Development Council (RIDC) is primarily funded through a levy program. Any raspberry producer in BC who produces over 2,000 pounds of raspberries is required to pay a one cent levy on each pound produced. The majority of our levies are collected from the individual raspberry packers who pay the levy on behalf of each of their growers. The packer then deducts this amount from the final pay stub to each grower. This process makes it more efficient for the council and the packer to ensure that all of the growers levies are collected.
If a grower has a road side stand and produces over 2,000 pounds this grower pays its levy directly to the council after the council has sent out a levy collection form to all of its packers and growers.

Why Become a Member?
Keep current with strategic investments in plant breeding and research. RIDC members have access to:
development and testing results of new raspberry varieties
new methods to establish raspberries and increase early yields
alternative irrigation, fertility, amendment and ground-cover treatment discoveries that combat yield decline
RIDC Funding
The council uses RIDC levy funds to invest into projects and research to further enhance the raspberry industry in BC. The only paid employee on the council is the Council Manager, all other members are volunteers who are passionate about the industry.
A majority of the funds are put towards the breeding program where our breeder has several trials and new varieties that could be used by farmers once the varieties have been proven to excel in certain parameters set by the industry.